May 14, 2022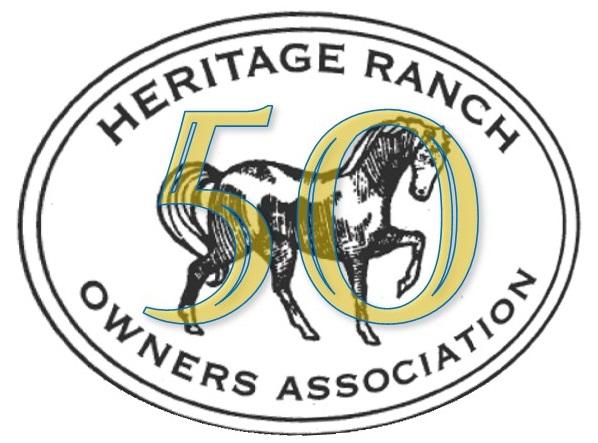 Heritage Ranch
50th Anniversary Community Event
Saturday, May 14, 2021
All Day Event
Come Join us for the
Heritage Ranch 50th Anniversary Community Celebration
Saturday, May 14, 2022
The event kicks off with Saturday morning Community clean-ups at 8:00 a.m. both at the Marina (meet at the entrance to the point) and on the trails (meet at the HROA Recreation Barn, 2555 Equestrian Road). Coffee and donuts will be provided.
The 50th Anniversary Community Expo will take place from 10:00 a.m. to 1:00 p.m., at the HROA Recreation Barn. Community partners will have a designated space at this event. Current partners include the Heritage Village Seniors, CalFire, Camp Roberts, SLO County Fire Department, The Emergency Services Committee, SLO County Mussels Department, Hilltop Christian Fellowship, etc. Several Fire Engines, Military vehicles, Sheriff, CHP and other First Responder/Emergency vehicles. The event will also feature and present the brand new multi-room SLO County Fire Training Trailer. Partners are part of the Heritage Ranch/Lake Nacimiento Community and there is no participation fee.
Current features for this event include an HVS bake sale, NRWMAC apparel for purchase, some special Hilltop Church visitors from a local motorcycle club, an Emergency Services Committee drawing for an Emergency Go-Pack (valued at $150), and so much more.
Upon arrival at the expo, All visitors need to check in and receive their passport for the event, which includes history of HROA and a list of all community partners at the expo. As you explore the expo and stop by different partners, enjoy what they have to offer and get your passport stamped. Completed* passports will be entered into a drawing for additional prizes.
After The Community Event come join us for the final portion of our Anniversary Celebration: The Family Fun Festival, 3:00 – 8:00 p.m. at Gateway Park., featuring family activities, a bbq, a bake sale and ice cream, and ending with a Concert in the Park featuring local Band "Rock of Ages", See the attached flyers for details. The final event of the day will be a Concert in the Park featuring local band "Rock of Ages".  
To find updates about the Heritage Ranch 50th Anniversary event, visit our Website at www.hroa.us.  Questions or want to volunteer/participate in the Expo call us at (805) 238-9641 x402 or email [email protected]