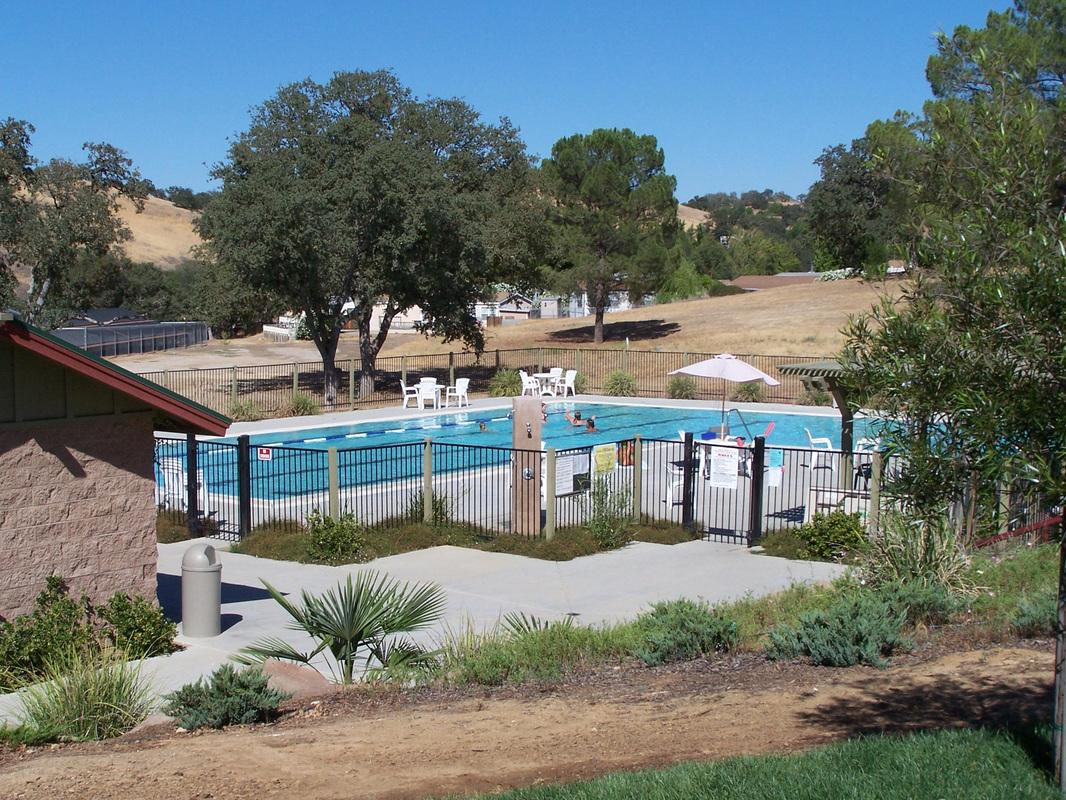 Pool Status:  Heritage Ranch Pools Reopened Friday of Memorial Day Weekend. Visit the Pools webpage for pool hours and further information.  The State of California and County of San Luis Obispo Department of Public Health mandates for COVID-19 determine how we can safely operate our common area pools this year. 
Pool Hours (when in season)
Lap swim 10:00 to 11:00 am
Open Swim is 11:00 am to 8:00 pm
Heritage Park Pool has now extended hours to 8:00 p.m.  The open swim hours for Heritage Park Pool are now 11:00 a.m. to 8:00 p.m. Wednesday to Sunday.  Pools are currently closed Mondays and Tuesdays due to staffing shortages.  
Both the Heritage Park Pool and the Equestrian Park Pool will be open seven (7) days per week effective Monday, June 28, 2021 and for the remainder of the summer season. This is great news for all!
The HROA Pool Team at both pools will still be taking all steps necessary to continually maintain a safe and healthy pool environment.
Heritage Park Pool
Our Heritage Park Pool is open to full capacity - (65) ppl
Lap Swim is 10:00 - 11:00am and Open Swim is 11:00am - 8:00pm
Members and their guests are welcome
Social distancing between different households and small groups on the pool deck area will still be encouraged by pre-set groupings of pool loungers and chairs
Families and small groups are required to be (10) ppl or less
The Heritage Park pool was officially opened on October 11, 2003, and was fully resurfaced in April 2020. An extensive new solar system was added to heat the pool in 2005, which allows us to maintain a water temperature at around 82 degrees during the summer season. The pool is closed during the off season each year, which begins around October 1 and ends Memorial Day weekend.